2018. On-site intervention and single-channel video (00'48'')
Un puente en progresivo desuso de la Vall de Bianya (La Garrotxa) es el punto de partida para proponer dos acciones. La primera, consiste en limpiar este puente, recuperándolo e incorporándolo al itinerario de la Bianyal, ruta cultural por diferentes elementos patrimoniales e intervenciones artísticas. Los visitantes cruzan este puente para llegar a la iglesia de Sant Martí de Solamal. Allí se muestra una captura de pantalla en formato vídeo realizada con el teléfono móvil que recoge la acción de cruzar este mismo puente, pero ajustando el zoom de Google Maps de tal forma que las etiquetas geográficas no aparecen en el mapa.
Work that takes as starting point a bridge in progressive disuse of the Vall de Bianya (La Garrotxa) to give shape to two actions. The first one consists of cleaning this bridge, recovering it and incorporating it into the Bianyal itinerary, a cultural route through different heritage elements and artistic interventions. Visitors cross this bridge to reach the church of Sant Martí de Solamal, where they find the second part of the work: a video screen recording showing the action of crossing this bridge, but adjusting the zoom of Google Maps so that the geographical labels do not appear on the map.
Trabajo para / Work for the Bianyal 2018
Con la colaboración de / With the collaboration of Cultural Rizoma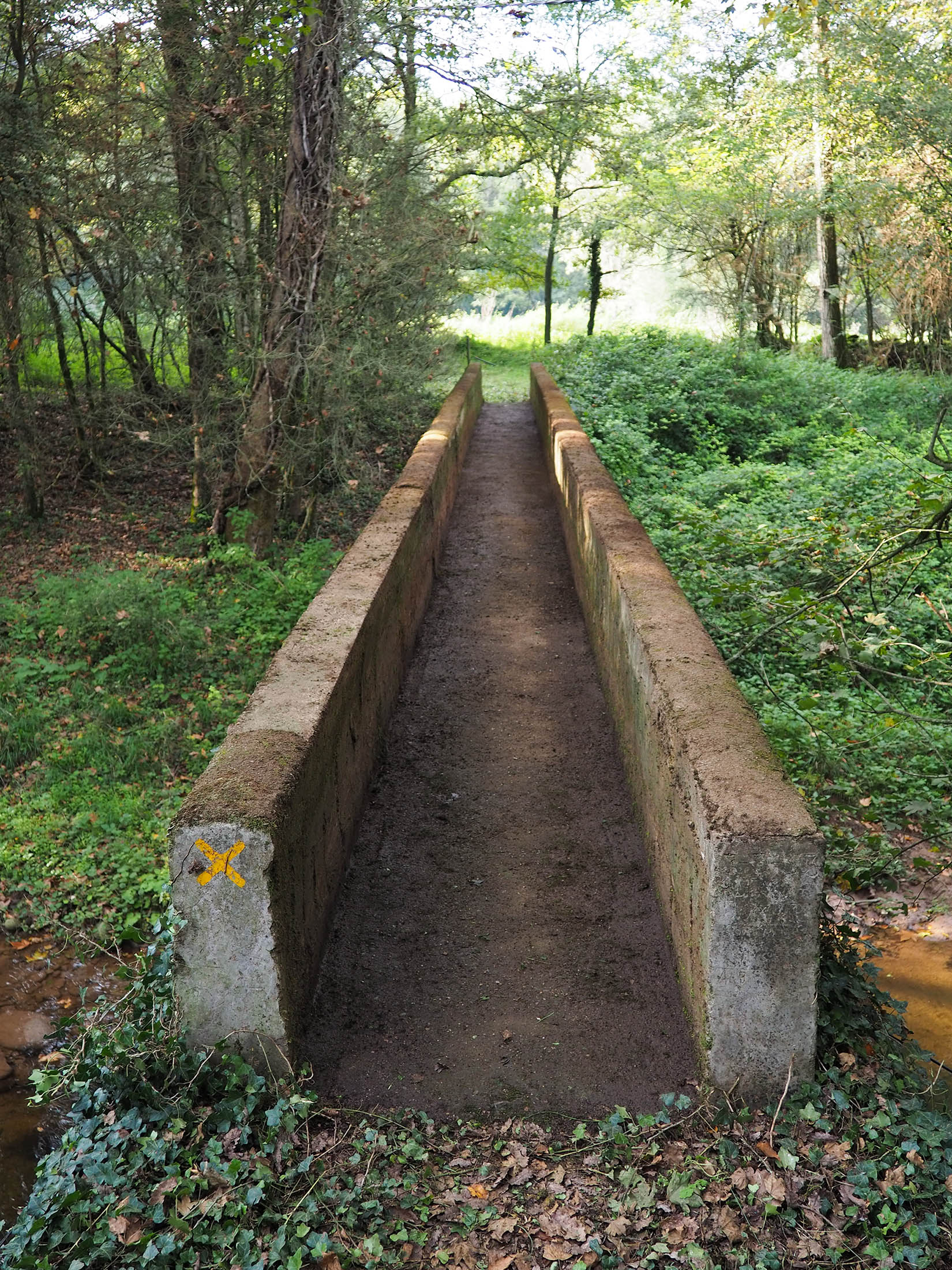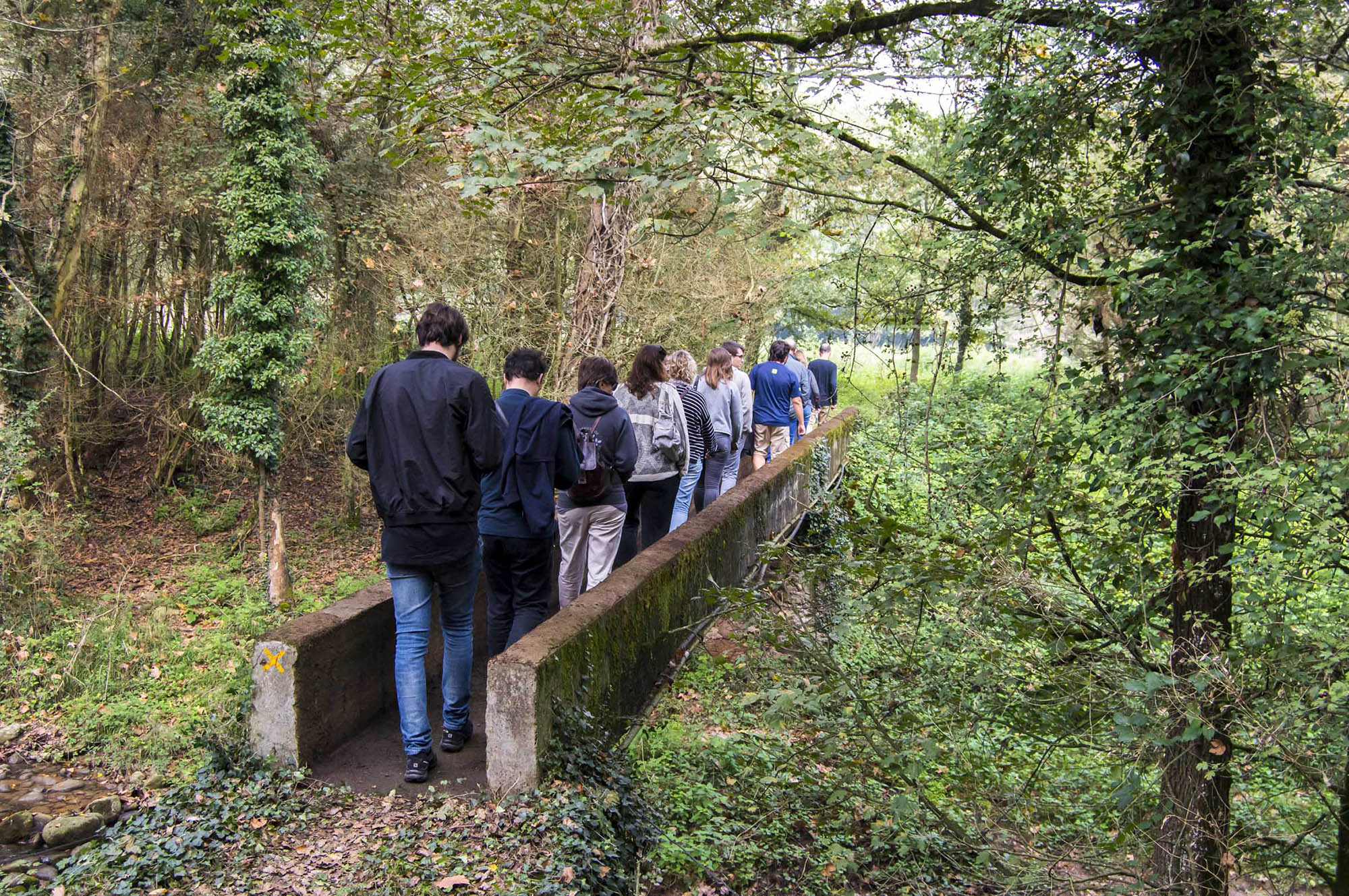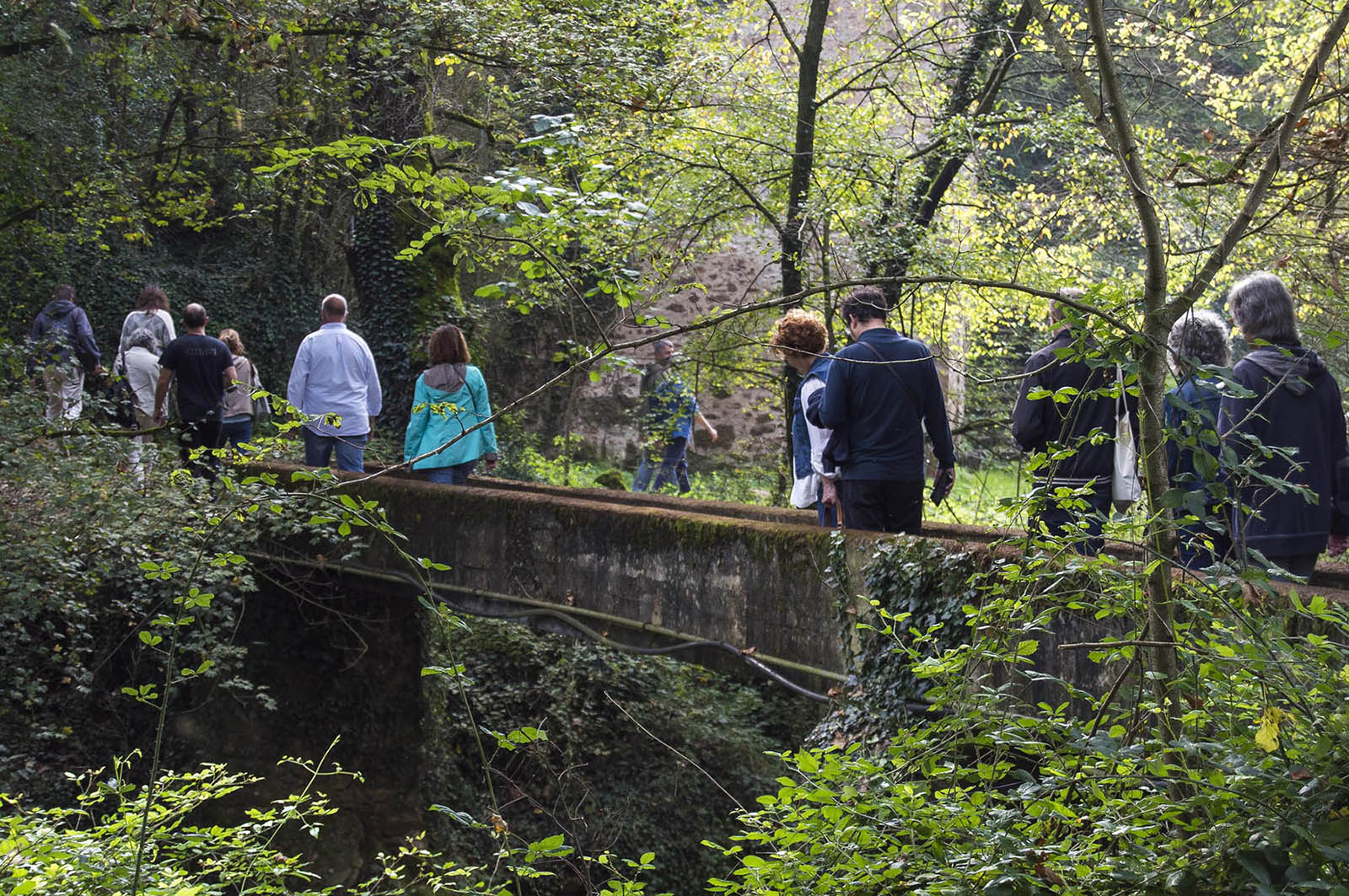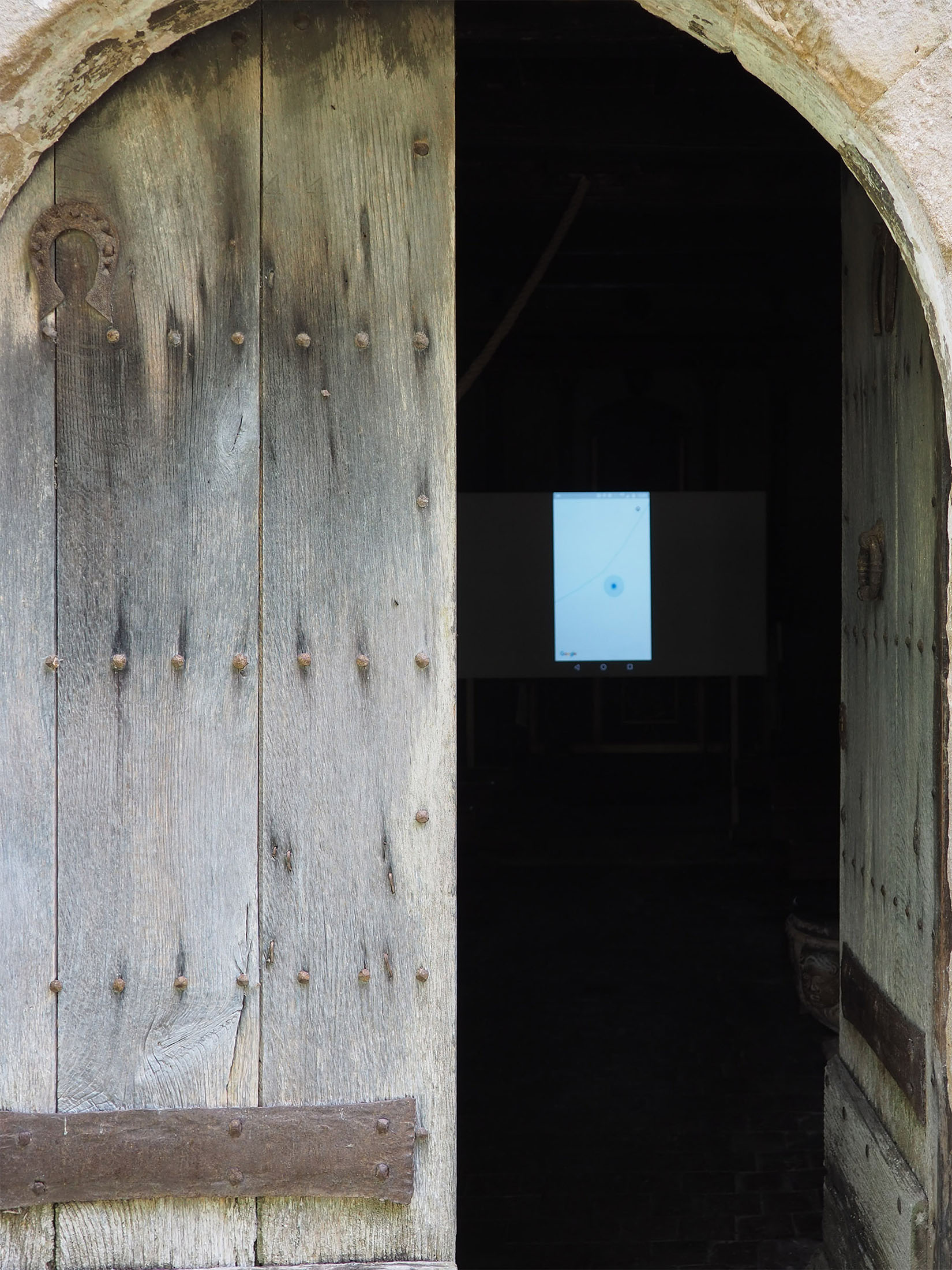 Imágenes / Images 3, 4: Andrea Bolcato