2013-2014. Action, booklet and website
Itinerario que toma como referencia las banderas de todo tipo que ondean en diferentes edificios de Ljubljana. Se trata de una posible forma de hacer preguntas sobre la ciudad y su conformación y desarrollo. La propuesta se convierte en una acción urbana para explorar los alrededores, el urbanismo, el turismo, los elementos temporales y las rutas a través de estrategias de creación de espacio y uso en el entorno urbano.
Itinerary that takes as reference flags that wave at different buildings of Ljubljana. It is mainly one possible way to raise questions about the city and its conformation and development at many different levels. This proposal becomes an urban action that aims to explore surroundings, planning, tourism, temporary elements and routes and addresses strategies of space creation and use in a urban environment.
Residency at MoTA Museum (Ljubljana, Slovenia)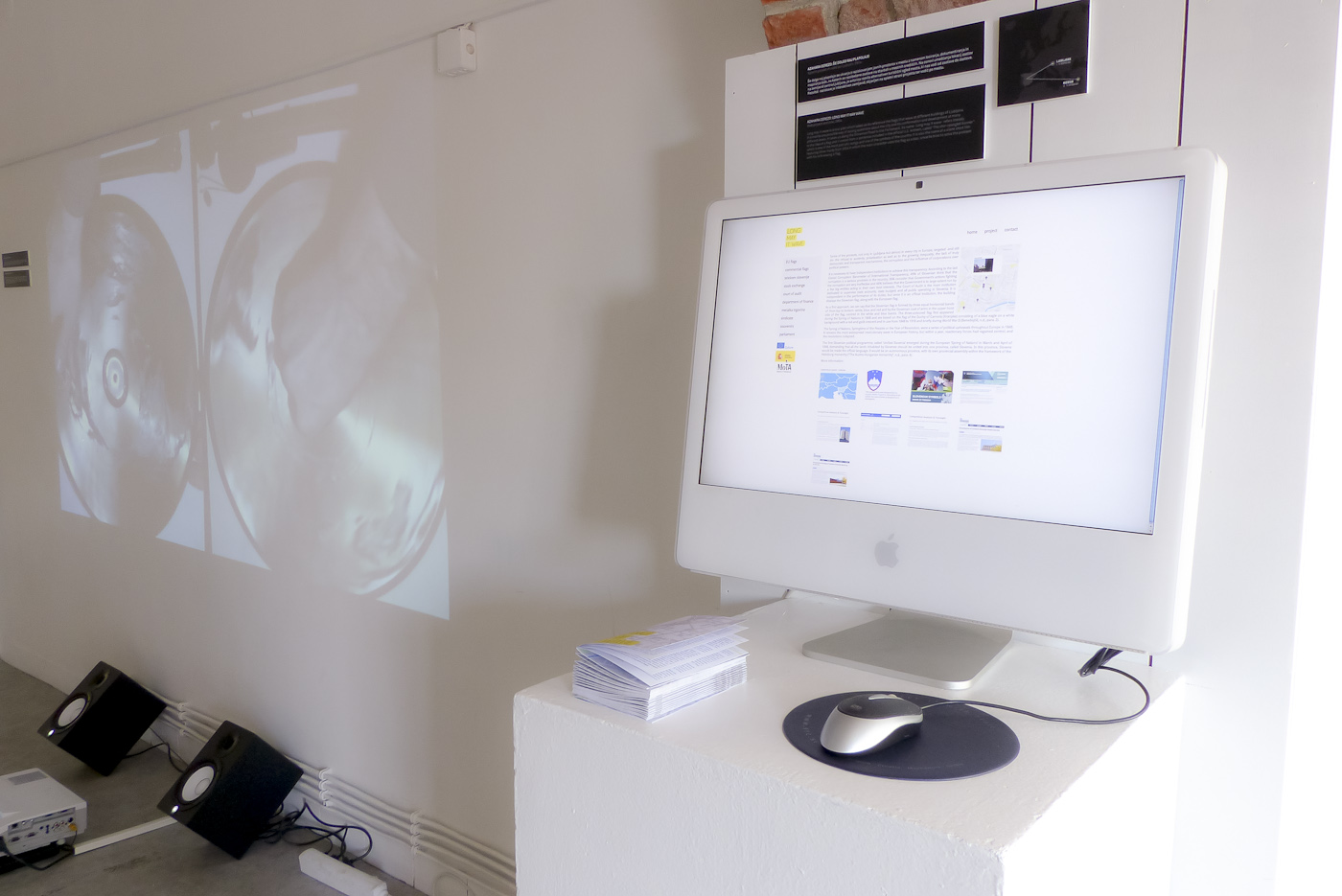 Exhibition views. Cartographies of transition, group show at MoTA Point (Ljubljana, Slovenia)